Home

< Important Announcement from the Chair Mark Hayne >

On behalf of the committee, I'm very pleased to announce that
Western Sydney University have officially agreed to host the 2024 TechNet National Conference.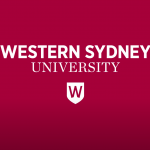 Dates, cost and venue details etc yet to be finalised but expect it to be late November or early December 2024 and likely based at the Paramatta campus.
Many thanks to WSU's centralised Teaching and Research Technical Services team for volunteering and successfully gaining the support of their  Executive.
Unfortunately, despite some enthusiastic potential hosts for 2023, none were able to secure  the necessary support in time to host for this year.  To host the conference, your institution does not need to be large, or rich, or in a capital city, but you do need a small team of enthusiastic techs with the full support of their management.